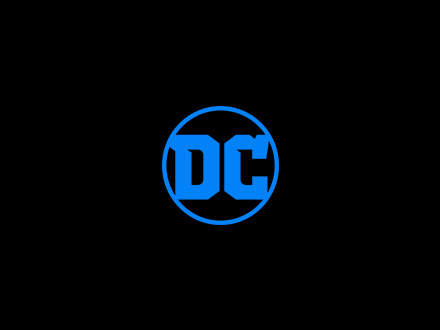 New Designer Vinyl Figures Include Chris Uminga's Re-Imagining of The Flash, 
HaiNaNu "Nooligan" Saulque's Contemporary Design of Nightwing and
 Sho Murase's Stunning Take on Batgirl
With only a month away from the hotly-anticipated debut of DC Artists Alley, DC Collectibles at present introduced three new iconic DC Super Heroes – The Flash, Nightwing and Batgirl – will be a part of the cutting-edge designer vinyl line in December 2018. Each character can be designed by a special 2018 DC Artists Alley designer together with Connecticut-based painter and illustrator, Chris Uminga; comedian creator and graphic designer, HaiNaNu "Nooligan" Saulque; and San Francisco-based artist, Sho Murase.
"The DC Artists Alley line marks our entry into the designer toy market, and we couldn't be happier with the fan and retailer reception we've received thus far," said Jim Fletcher, government artistic director of DC Collectibles. "The first wave has nearly sold out at the retailer level, and the figures haven't even hit stores yet. We're doubling down on this excitement by adding three new characters to the 2018 lineup." 
DC Artists Alley is an artist-focused designer vinyl line and is impressed by the favored "Artist Alley" conference expertise. The new figures introduced at this time embrace Uminga's signature "creepy and cute" design of the quickest man alive, The Flash; Nooligan's "streetwear" makeover of DC's well-liked Nightwing character; and Murase's exaggerated tackle Batgirl in a hanging palette of purple, white and black. DC Collectibles will supply black and white variant editions of The Flash and Nightwing figures, and a vibrant inexperienced vacation variant for Murase's Batgirl design. 
Prior to the brand new figures' debut in December, the DC Artist Alley line will launch in June with Uminga's designs of Batman, Superman and Wonder Woman; adopted by Nooligan's distinctive interpretations of The Joker, Batman and Harley Quinn in September; and Murase's transformations of Catwoman, Poison Ivy and Harley Quinn in November. 
All June, September and November waves can be found for pre-order now and the newly introduced The Flash, Nightwing and Batgirl figures might be obtainable for pre-order starting May 22, 2018.
For extra particulars, see under!
DC ARTISTS ALLEY: THE FLASH BY CHRIS UMINGA
Sculpted by Joe Menna
Size: Figures measure 6.four'' tall
MSRP: $40.00 – Each bought individually 
Individually numbered
On Sale December 2018
Standard Figure restricted to three,000 items
Black and White Variant Figure restricted to 500 items
DC ARTISTS ALLEY: NIGHTWING BY HAINANU "NOOLIGAN" SAULQUE
Sculpted by Paul Harding
Size: Figures measure 7.15'' tall
MSRP: $40.00 – Each bought individually
Individually numbered
On Sale December 2018
Standard Figure restricted to three,000 items
Black and White Variant Figure restricted to 500 items
DC ARTISTS ALLEY: BATGIRL BY SHO MURASE
Sculpted by Sam Greenwell
Size: Figures measure 7'' tall
MSRP: $40.00 – Each bought individually
Individually numbered
On Sale December 2018
Standard Figure restricted to three,000 items
Holiday Variant Figure restricted to 500 items