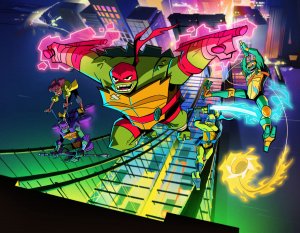 Nickelodeon has launched the first paintings from Rise of the Teenage Mutant Ninja Turtles, the latest upcoming animated incarnation of the heroes on the half-shell scheduled for launch later this yr. The 2-D animated collection is co-executive produced by Andy Suriano (character designer, Samurai Jack) and Ant Ward (supervising producer, Teenage Mutant Ninja Turtles), with veteran voice actor Rob Paulsen serving as voice director.
Click the thumbnail under to enlarge: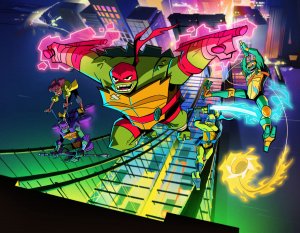 Rise of the Teenage Mutant Ninja Turtles reimagines the characters from their standard archetypes. Jagged-shelled Raphael (voiced by Omar Miller) is a snapping turtle wielding twin tonfas as his weapons, and is now the group's oldest brother and chief; Leonardo (Ben Schwartz) is a red-eared slider, utilizing an ōdachi sword together with his irreverent allure and insurgent coronary heart; Donatello (Josh Brener) is a soft-shell turtle, sporting a tech-bo employees and his typical expertise as a mechanical genius and technical wizard; and Michelangelo (Brandon Mychal Smith) is a field turtle, arming himself with a kusari-fundo and a wild, imaginative angle and skateboarding expertise. Along for the journey is the Turtles' most trusted ally, April O'Neil (Kat Graham), a road savvy native New Yorker; and Splinter (Eric Bauza), father determine and sensei to the Turtles. WWE Superstar John Cena lends his voice as villain, Baron Draxum, an alchemist warrior mutant who seeks to show all of humanity into mutants.